Track Time

To preclude the mistaken impression that Taz is just a pampered "showmobile," and is never driven the way he was intended to be, allow me to enlighten you. The Cobra does, indeed, get its issue of track time. I'm not an avid fan of drag racing, so I haven't set the car up for the quarter-mile. However, I greatly enjoy hotfooting it through the twisties, so I've directed many of my efforts toward improving the car's handling and braking capabilities, and Taz performs both Autocross and Open Track duties when my schedule and available funds permit.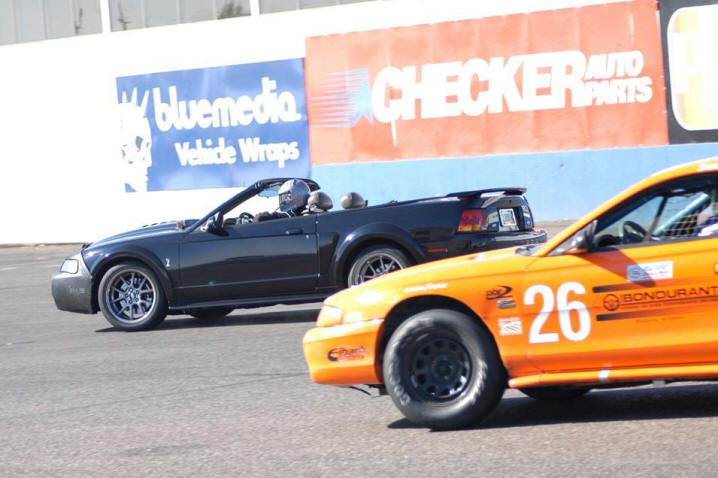 Above, you can see Taz and I on the road course at Firebird International Raceway. For more shots from the track, jump to the Track Photos page.

2005 New York Auto Show

A business trip that I took to New York during the March, 2005 coincided with the New York Auto Show, and I was able to attend the show for an afternoon. This was an unexpected treat for a ratchet head like me, and since I happened to have my trusty digital camera with me, I snapped a number of photos. Even though they're now just yesterday's news, you'll still find many of them on this site's 2005 NY Auto Show page.

| | |
| --- | --- |
| | Firebird Raceway Click here to visit the official website of the Firebird International Raceway. |